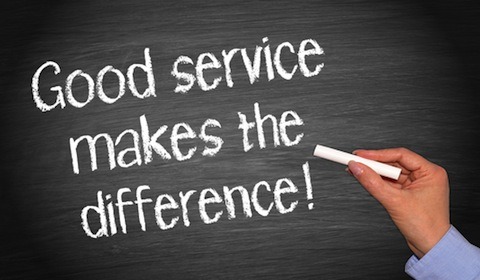 On

January 22, 2018

Tags:
No Comments
Visit Blue cave Croatia – an excursion or sea taxi?
Learn the difference
There are so many tour operators offering the visit to the world-famous Blue cave. How to distinguish the proper tour/excursion from a glorified water taxi service?!
Well, it's not much of a brainer, really: a water taxi would take you from destination A to destination B (and C and D, etc). And that's it. It's basically a transportation between two (or in this case more) points.

An excursion should be an organized pleasure cruise, visiting points of interests, with adequate guidance and few other services included. Such as a guide/host, some food and beverages organized for the participants, maybe some side activity, etc.
Now, why do we believe we're one of maybe only 2 companies providing an actual excursion, compared to other 50+ competitors?
Exhibit A: we have lunch and drinks included
Grilled lunch
More drinks
When you're hungry you're not yourself
Well, it's an 10-11 hours long tour, and it's hard to believe anyone could enjoy it while being hungry.
We honestly do not understand why have other tour agencies decided to cut the lunch out.
Although we do understand it's easier for them not to "be bothered" with that.
In any case, we do provide an amazing homemade grilled lunch, all sorts of unlimited drinks, and we do it in our private summer house in a private bay on Vis island – can't beat that, really. 🙂
Oh, not to forget – we have breakfast on the boat, too. And fruit. And ice cream. 🙂
We guarantee you would not be hungry or thirsty during your day with us. And we also promise our lunch alone is worth choosing us: fresh food on a real fire.
Some competitors would take you to a "friend's" restaurant on Pakleni islands, or similar – do yourselves a favor and go through their TripAdvisor comments about that lunch.
Drinks too
Fresh breakfast
Exhibit B: we do small groups with fully equipped boats
Family friendly
Made for pleasure
Some have bigger boats, but size isn't everything
The boats we use are not the biggest, nor fastest nor most expensive. We don't want to have large groups nor we want to have as many guests as possible.
This is a small family business run by seasoned professionals who have figured out it's better to provide as much as possible to fewer guests than having to juggle with 50 guests, making it impossible to make everyone happy. It's like a classroom: the fewer pupils = more attention they get from you.
We do tours with 10-11 guests (if more, we use 2nd boat), with the crew members at their service the whole time.
And our small group has everything they might need throughout the day: WiFi, music, shower, toilet, ice etc.
More on the rest of the inclusions ↓
Cozy and comfortable
A nice feature
Exhibit C: we have everything you might need
Snorkeling equipment
Wind jackets
We've got you covered
During your visit to the Blue cave Croatia with us, you only need to show up. We have thought of everything else. From food to little things needed to make your day more enjoyable.
We have brilliant brand new wind jackets in case it gets cold. And big rich beach towels. We even have inflatable floats at our summer house. (Remember, it's our own house in our own bay – no other agencies allowed 🙂 ).
Since we are not taking you to any overcrowded beaches, you get to enjoy yourselves while having ice cream and coffee in front of our home, float in the air beds while having a beer or a Coke.
You can use our snorkeling gear to dive into the pristine clear water at any destination you find to your liking.
And, there's a Stand Up Paddle right next to us. (Our only neighbors at the bay organize it for a ridiculously cheap price).
Towels
Life wests
Exhibit D: We avoid tourist traps!
Lunch view
Our bay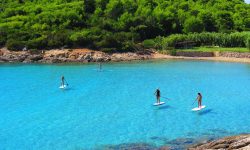 Don't be just like everyone else!
Croatia has more than 1000 (thousand!) islands, your FYI. Why, for the love of God, would you (or anyone) want to go to the place where hundreds of people are and swim among dozens of boats, instead of relaxing and being carefree while dipped in the Adriatic?!
We don't do that, even we lose some certain % potential guests due to our decision to be different, and visit places we KNOW you would enjoy.
We do not go to the Green cave (massively overrated). Stiniva beach is out of the picture, too. A small beach between two rocks with protective net preventing boat access. Making you swim there and back approx 150 m, in every direction) while being "allowed" to spend 10 minutes there??
OK, Blue cave is a must, so is Hvar town. No doubt about that.
We also visit Komiža town on Vis island (you'd love a time-out there). And Budihovac island Blue lagoon (one more swim stop).
But we have something NOBODY does – a private bay with our own house and the goodies you need to have an amazing lunch and relaxation for a couple of hours.
Chill & enjoy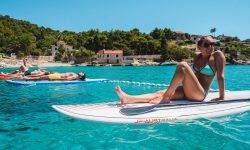 Last house on the left
An honorable mention – the TEAM
We DO NOT have hired staff!
Brothers, sisters, 1st cousins etc – that's who we are. Related, a family.
NOT A SINGLE team member would be looking at his wristwatch to "punch the clock".
We have placed our own homes under mortgages to buy the boats, to start the company.
We do not play games, this is our children's future and food on their tables!
This is not one man going down type of business if it fails. It's an entire family sinking together with the ship it something goes wrong!
We are a family, and we would treat you as one of our own. Visit Blue cave Croatia with us, join our family for a day.
NOTE: Blue cave part of the video starts at 03:07