PRICE EXPLANATION of the PRIVATE DeLuxe Blue cave tour
PRIVATE 
DeLuxe Blue cave tour is almost the same as the group tour with some advantages:
Only you and your friends/family –

no other guests

Choosing

the departure and return time

Changing

the itinerary to your liking

Free

boat pick-up is available

if possible

Rate:

From 1400,00 €

Like with plane flights: we are First class, the others are Economy class.
Boat #1 - Saso Mange
Custom made, brand new (June 2020.) and fully equipped
Aluminum, 12m of lenght, 500HP, leather seats
Cabin, Shower, El. Fridge, ice box & WC
Canopy for shade & a bow sun deck
USB/Bluetooth Hi-Fi stereo & Free Wi-Fi
Boat #2 - Me Mangava
Custom made, brand new (June 2020.) and fully equipped
Aluminum, 12m of length, 500HP, leather seats
Cabin, Shower, El. Fridge, ice box & WC
Indoor seathing & a stern sundeck
USB/Bluetooth Hi-Fi stereo & Free Wi-Fi
PRIVATE RESTAURANT in a secluded bay
Lunch location – Milna, Vis island – "
DIDA LUKA
" – our PRIVATE restaurant, #1 rated on TripAdvisor on the entire island. 
We have created your 
HOME AWAY FROM HOME
All the other "blue cave tour" agencies and boat owners have decided to cut everything out from their tours, except a bottle of water.
Some have even excluded the Blue cave admission in order to lower the price and make their offer more appealing to you.
Since we realize this is 100 nautical miles and 10-11 hours long tour – we've decided to include even more items/services, such as drinks, towels, food, etc.
We don't believe in "tourist trap" restaurants, so we've decided to open up our own – DIDA LUKA on Vis island, Milna bay.
The food is so fresh and delicious, that we've actually managed to become the TOP RATED restaurant on the entire island.
Click on the TripAdvisor icon to see what others say about our food.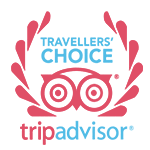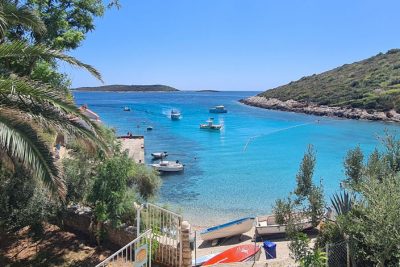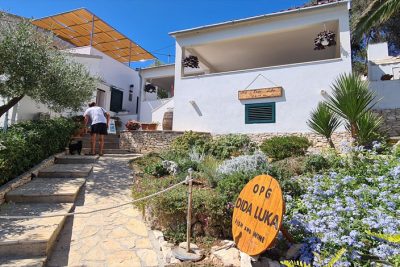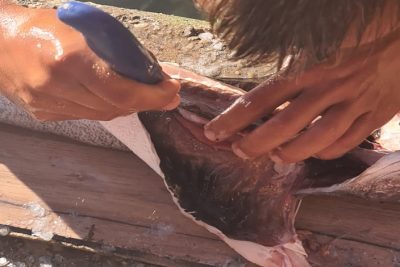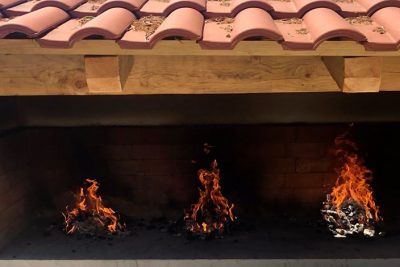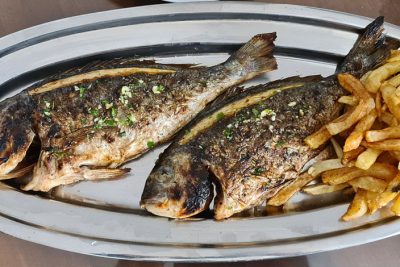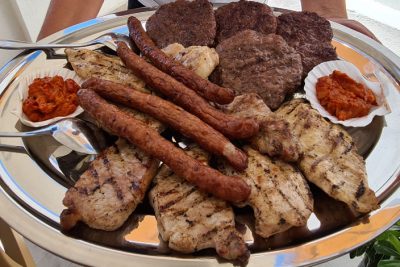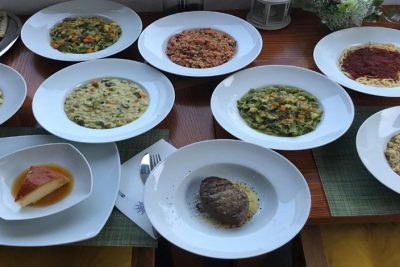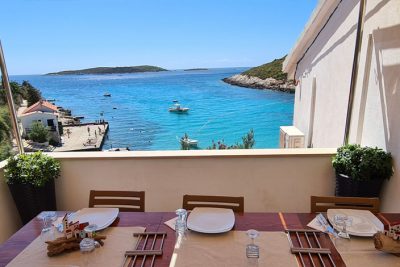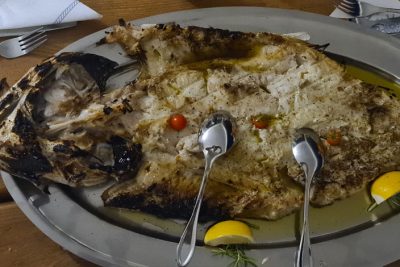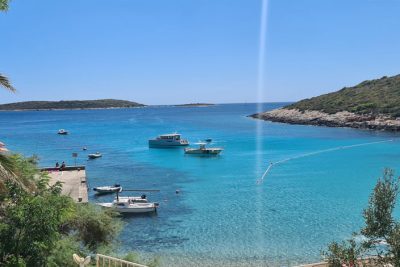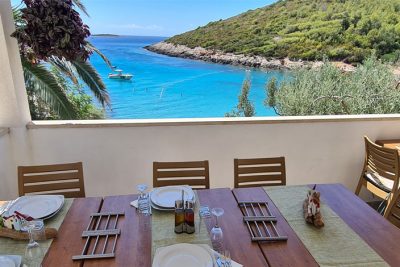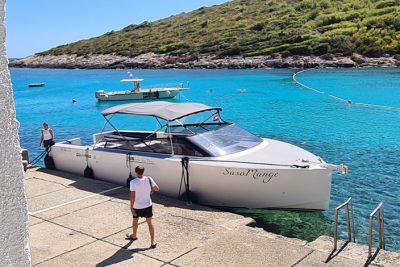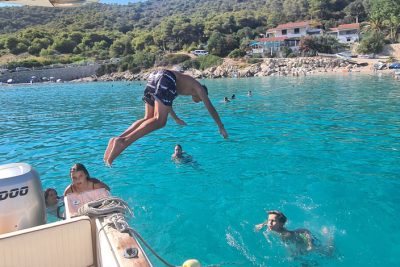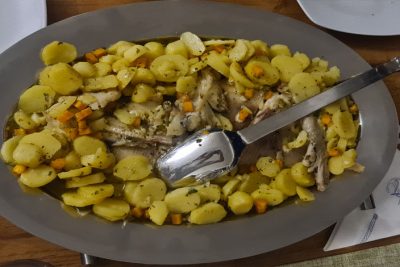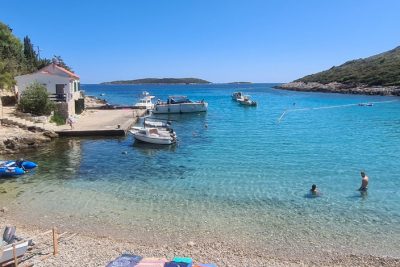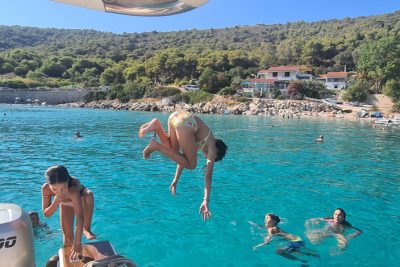 Her majesty – Traditional Dalmatian Peka dish

To start the day and get you through it 

BREAKFAST & DRINKS 
On the boat, we've made sure you have some food to start the day and plenty of drinks, too.
Different products from our local bakery (croissants, doughnuts, bagels, etc).
A variety of drinks (wine, beer, sodas, soft drinks, water, etc).
Remember, this is NOT a booze cruise, and it's NOT "all-you-can-drink-party" but there's plenty to drink.
NOTE: COFFE & TEA ARE NOT SERVED ON THE BOAT; it's impossible to have a coffee maker at the high-velocity vessel!
LOCATION – Where & how to find us
RECOMMENDED

ARRIVING BY TAXI/UBER
Just tell them "Riva" or "Kapetanija" 🙂
ARRIVING BY BUS
Buses that stop at "Pazar" (the green market) near our location:
2, 3, 5, 8, 9, 10, 11, 14, 15, 17, 18 and 60. View the bus map HERE.
ARRIVING BY CAR
July and August can get very busy, so we recommend you get clear instructions about available parking.
Be informed OUR ADDRESS IS THE MAIN CITY PARKING LOT, literally meters from us.
But it is probably the most expensive one (approx 3-3.5 € per hour.)
Find the cheaper ones HERE
BEFORE YOU BOOK – To avoid any missunderstandings – Please, read to inform yourselves.
Click on the "BOOK NOW" button at the bottom of this page. A new page would open with further information. Just click on the chosen date on the calendar – choose how many people – follow the steps – the system generates a down payment invoice of 50% – pay via PayPal or Credit card
Balance to be paid in the morning at the meeting point – cash or Credit Card.
You would receive a confirmation directly from our booking system.
Cancellation from our side:
Any tour can be canceled at any time based on the Captain's assessment regarding the sea&weather situation (safety comes first).
If the tour has to be canceled due to unfavorable weather conditions, every guest has a right to either postpone for some other day or to receive a full refund of the payment placed for the tour.
Cancellation from the guests' side:
Canceling up to 7 days prior to the departure time grants the full refund of guests' payment
Canceling between 7 days and 72h prior to the departure time gives us the right to keep 50% of your down payment as compensation.
Canceling within 72h prior to the departure time gives us the right to keep 100% of your down payment as compensation.
If you are running late, give us a call (not an E-mail). That way we can make an estimate can we find the time to wait for you, in order for you not to miss your tour. If you just do not show up, unfortunately, you lose your deposit (same as missing your flight, eg).
Since we are talking about a boat tour at the sea, the only thing that could prevent the tour from happening is the non-adequate weather forecast. In that case, you'd be informed and offered a few options: full refund, postponing for some other day, or booking some other tour. If the weather gets bad during the tour itself (rise of the wind and waves, heavy rain, etc), since it lasts for almost 12 hours, our captains reserve the right to alter the route and/or destinations after consulting with management and you (guests onboard) because the safety of our passengers always comes first. If by any chance the Blue cave itself gets closed due to unfavorable weather conditions during the tour, guests would be refunded the Blue cave admission fee.
PAY AFTER THE TOUR – ONLY IF YOU'RE SATISFIED – BOOK NOW AND JUST PAY THE DEPOSIT OF 200,00€