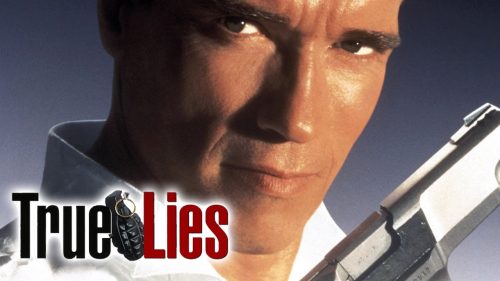 Blue cave Croatia tour from Split – true lies
Post season revelations
We have seen and read a lot of pre-season articles about the Blue cave tour a.k.a. Five islands tour from Split, and this is our point of view after yet another season has added to our experience and tought us many new things.
Take note some articles floating arount the Word Wide Web were written by independent renowned authors, yet some have been written by bias competitors.
SHOW ME THE BOAT!
For example, there is an article in which the author describes "the truth" about the tour itself, highlighting the good and the bad alike, but here's the actual problem we have with that: who is to say those authors have anything to do with the tour?

Let me get to the point- i know FOR A FACT that agency (not naming any names) HAS NO BOAT itself! And their core business is NOT the Blue cave tour. They act as middlemen- using their website's ranking to sell the tour and forwarding guests to agencies like ours and similar, who actually DO the tour, have an ACTUAL BOAT and do the tour on daily basis.

Now, what does that mean to the potential guest of theirs- they (guests) have NO IDEA WHOM THEY ARE DOING THE TOUR WITH!  They would book the tour, arrive to the meeting point in the morning, and go for a day tour with a boat owning agency who PAID THE BIGGEST COMMISION to the agency they actually booked and believed they were going with.

And if that agency does a bad job, they would just go to the next HIGHEST BIDDER. Ask to see the boat!

Even our proper colleagues (i don't like calling calleagues all of them who have just opened a company regestered for tourism few moths ago!) who have been in this line of business for a long time and who have been doing sea tours for years – do not have proper boats.

DON'T BE FOOLED BY THE CHEAPER PRICE, THIS IS 100 NAUTICAL MILES, 10 HOURS AT THE SEA TOUR.
ITINERARY RECOMMENDED BY MIDDLEMEN
Reading the article, i have seen some good things regarding the itinerary and locations included in the tour. We all totally agree too many locations might be just too much- spending more time navigating on a speed boat rather then spending it  swimming or enjoying the islands itself.

Five islands/detinations is the universaly (amongst tour operators in Split) accepted amount, but there are some including even more, in attempt to lure more guests. And, of course, they all recommend the same ones- Blue cave Green cave, Stiniva beach, Paklinski (a correct name, NOT Pakleni) islands and Hvar town.

We also visit most of them. Not all, but most. To clarify – there's a huge difference between what we (boat tours operators) think it would BE THE BEST and what middlemen think SOUNDS the best to the guests.

1) Blue cave – an apsolute must. It is small and it is managed by an government company, we do not have any influence for how long we get to stay inside (usually 15-ish minutes), but it's a highlight of the tour.

2) Green cave – looks really nice, great for snorkeling but over crowded and that kills it for the guests (instead of enjoying themselves, they have to be careful not to be hit by some other agency's boat)

3) Stiniva beach – gorgeous, but the chance you'd actually swim there is very slim. Even if your boat is amongst the first ones getting there, you still need to swim from the boat to the beach and back, approx 100 m.

4) Paklinski islands – they look stuning from the plane while you're getting to the airport but the word "Touristy" is the best description. Doesn't matter how many small islands create the archipelago itself, you're still visiting one bay, and that's it. With dozens of tourists and boats around you, while you could be enjoying so many other bautifull secluded bays without such a famous name.

5) Hvar town – pretty, small but pretty. Approx size of Split city center. It would take you up to 1,5 h to do some sightseeing and check it out. Don't fall for "3 hours of free time in Hvar" line, since everyone who's in this line of business knows – it's too small, too many people there, no beaches (that's why you have so many other swimming destinations included in the tour) and it would be ludacris to spend 3h in the town under the boiling sun.
ITINERARY SKIPPERS RECOMMEND
Being the ones on the tour every day, and respecting their field work and day-by-day observations, this is how the our should look like:

Blue cave – can't go to Rome and miss the Pope, right?
Green cave OR Stiniva – DON'T do both, it would be waste of time, there's NO CHANCE you'd get to swim at both locations
Private bay on Vis – there are many many secluded bays with privacy, and in some of them you can have lunch organized just for your group
Hvar town – another must destination, 2 hours are ENOUGH to walk about, grab a cocktail. etc
Brač/Šolta island – after few hours of sun on Hvar, extra swimming location on the way back to Split
LUNCH – YAY OR NAY?
It is a long day out, away from your hotel's kitchen and a new favourite restaurant in Split, so you either choose an option with lunch included or bring your own food, since Hvar is REALLY EXPENSIVE and it might not be wise to have a la carte lunch there. If you decide for tour with lunch:

Check the menus – don't pay for the tour including  pizza or some fast food grub
Check the drinks – are they included in the menu, or you would be extra charged
Check the restaurant – some agencies would take you for a walk to the cheapest restaurant in order to save money, or to the most crowded touristy place there is
Private bay, no other companies allowed
To conclude, there are some really good and professional tour operators, travel agencies and boat excursions operators here in Split.
To be perfectly honest, some of them have bigger boats (Dalmatia Express), some have better reviews (Waterworld croatia), some have nicer offices (Toto travel) but we feel we have the best customer service, best tour options ( Click Here to compare DeLuxe, Standard and Budget tours ) and we're proud be the best rated TripAdvisor newcomer in Split.
So, BE SMART, ask a lof of questions, get your facts straight and enjoy sea tours from Split.